What is Bridges out of Poverty? 
Bridges out of Poverty is a framework designed to educate individuals from the middle or
upper class on what it means to live in poverty.
Through education and awareness, Bridges helps make sustainable communities where everyone can do well.
Bridges training is offered to anyone interested in learning more about the social and economic impact that poverty has on individuals and our community. Locally, we have already spoken with over 1500 individuals in the private and public sectors including business, members of the health field, schools and faith based organizations. Through our fun and engaging sessions, participants are invited to look at poverty differently.
Bridges out of Poverty looks at the four causes of poverty: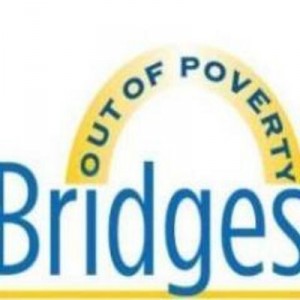 individual behaviour
community conditions
exploitation
political and economic structures
This framework recognizes that individual choices can lead to poverty. Equally important, it recognizes there are other contributing circumstances that individuals have no control over. The Bridges model is built on the proven concepts that everyone in a community has a role to play in poverty reduction.
Bridges out of Poverty helps organizations and communities to develop effective strategies to influence policy change. It is not an and/or situation; it's all-encompassing.
Bridges is an empowering learning opportunity. Although not guaranteed, an individual can further their Bridges experience and learning by applying to join Circles to work hands-on with a member of the community who faces poverty.
For more information visit wdgpublichealth.ca